Different types of teaching aids like flash cards, lift out and insert fun puzzles, sound boxes, vowel sets, touch trainer, shape box, buttoning frames, building blocks and hand and eye coordination items, puppets, toys, magnetic boards, audio cassettes, video CDs, computer etc. are used in teaching so that learning is through fun and play. While adopting the fun-to-learn attitude, a deep-seated yearning to learn at an early age, is planted within the child's mind.
Creating a Climate of Encouragement for the Young Child
Attitudes towards life and learning are both formed in early childhood. The content of education of a young child greatly determines his mind set and ultimately his future success.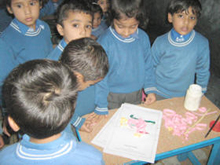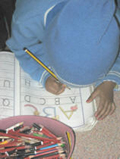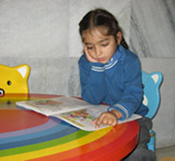 Lazy as well as active minds are both nurtured in early childhood. Through the environment of possibilities we give them a harmonious environment and nourish their imagination and develop their self-esteem.
The child develops a thirst for greater knowledge that will always stand him in good stead. Such a child when growing older and confronted with an excessively demanding study schedule will never suffer from pre-examination blues.
Introducing basic concepts to the beginners develops imagination, coordination, visual and memory skill through fun
Omkarananda Preparatory School educational methodology incorporates the Montessori method.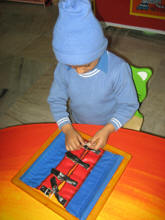 Buttoning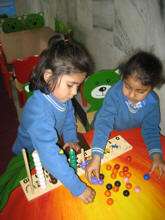 Let's count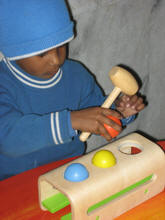 Games for Hand Coordination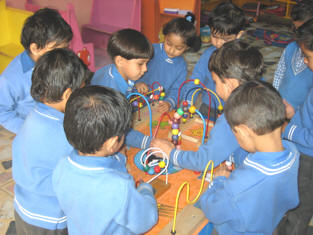 Spiral Table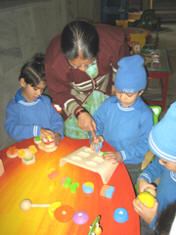 Playing with shapes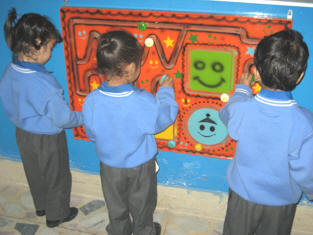 Learning Pencil Skills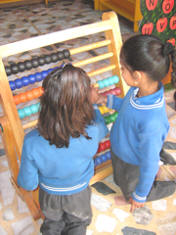 Let's count up to 100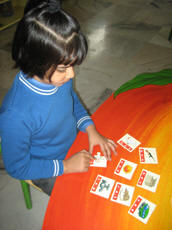 Play 'n' Spell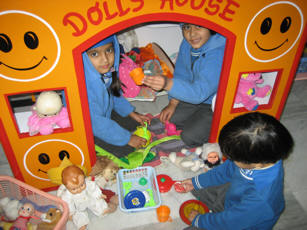 Playing with Dolls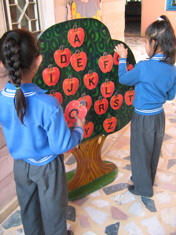 Learning ABC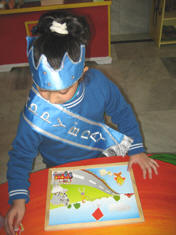 Magentic Puzzles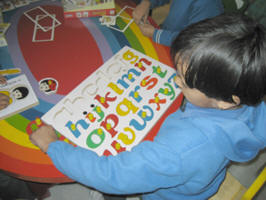 Small Letters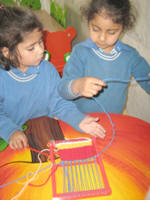 Weaving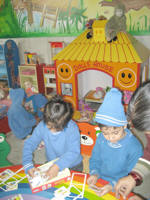 What goes together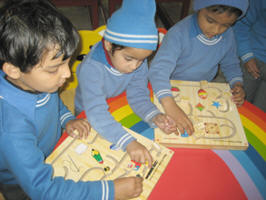 Matching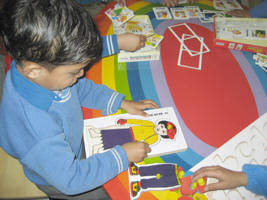 Dressing Myself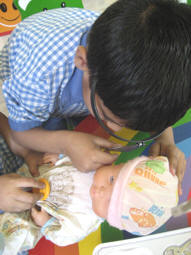 Playing Doctor
Setting the Breakfast Table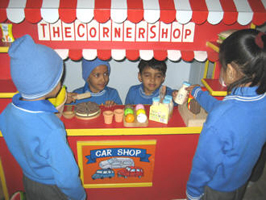 Let's buy and sell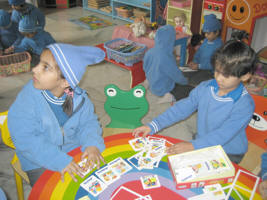 What I love doing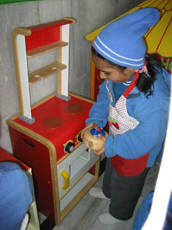 Cooking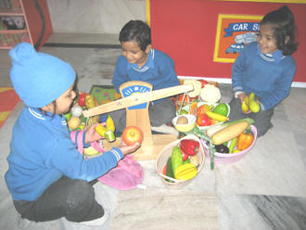 Learning 'lighter and heavier'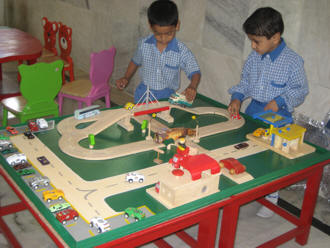 Getting safely to School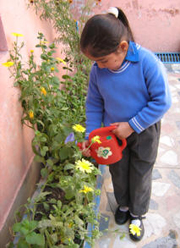 Care of Environment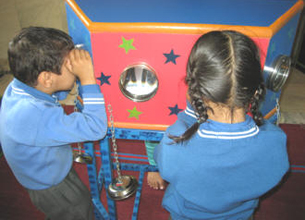 Bioscope

Developing listening
skills & telephone manners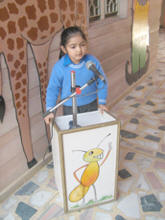 Focus on Spoken English
Cooperative Games & Circle Time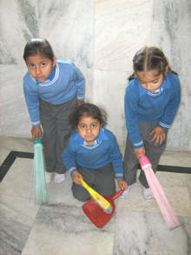 Practising Cleanliness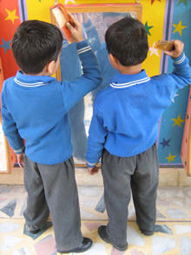 Care of Self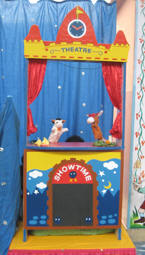 Puppet Show Developing
Imagination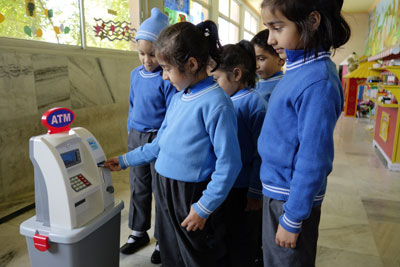 Using ATM
We Learn in so Many Different Ways - Every Child a Star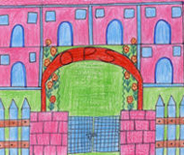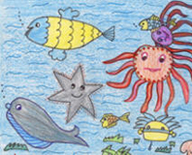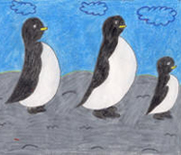 Giving children an opportunity to create beautiful designs often brings surprising results - the discovery of their own talent does wonders for their self-esteem.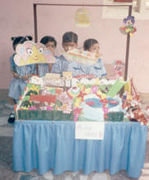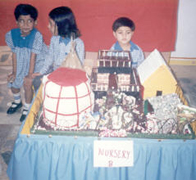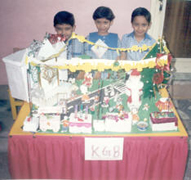 Fun with Craft. Child's imagination finds its expression in the creation of concrete form.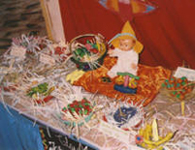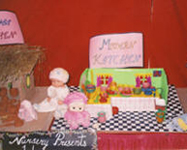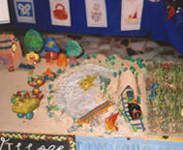 The child learns motor control through craft and clay work. Little actions like pressing out, cutting, pasting and modelling are important steps forward for a child.
A Peep into our World of Science